This is the place where you can play nice tunes for your "Ballet Theatre" and also download wallpaper.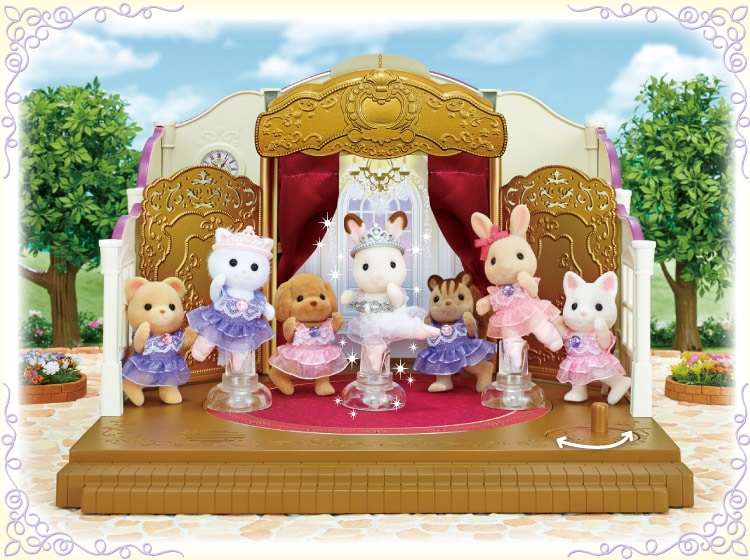 ※Please note that any communication charges incurred while playing music or downloading data will be at your charge.

Music
How To Play:
Click or tap the Play button to play music. You can find the Play button next to the title of each song. You can enjoy the sound of the selected music through the speaker of "Ballet Theatre."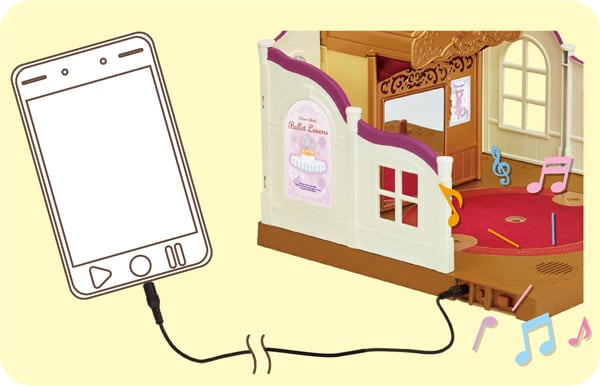 Connect an audio cable from the audio output terminal of your device to the 3.5mm audio input terminal of "Ballet Theatre." (You need to purchase the audio cable beforehand.)
*When you are using a computer, you can save the sound data by a right-click on the Download button.
Classical Music
Classic
Symphony No. 6 , Op. 68 "Pastoral" I. Allegro ma non troppo:
Beethoven
Download
Turkish March:
Mozart
Download
Minute Waltz:
Chopin
Download
The Four Seasons "Spring" mvt1.Allegro:
Vivaldi
Download
"Eine kleine Nachtmusik" Mvt.1 Allegro:
Mozart
Download
The Blue Danube Waltz:
Johann Strauss II
Download
"Zizelle" Act1 Variation:
Adolphe-Charles Adam
Download
"The Nutcraker" Act2 Danse des Mirlitons:
Tchaikovsky
Download
Waltz of the Flowers:
Tchaikovsky
Download
"The Sleeping Beauty" Act3 Choda:
Tchaikovsky
Download
"Coppélia" Act2 The Gallop:
Delibes
Download
Bolero:
Ravel
Download
Sylvanian Melodies
Background Image
How To Play:
Click or tap the Download button next to each image to save the image in your computer or smartphone. Then, print out the saved image by using the print function of your device. We recommend you print it out in the original size. You can enjoy a variety of background images after cutting them out.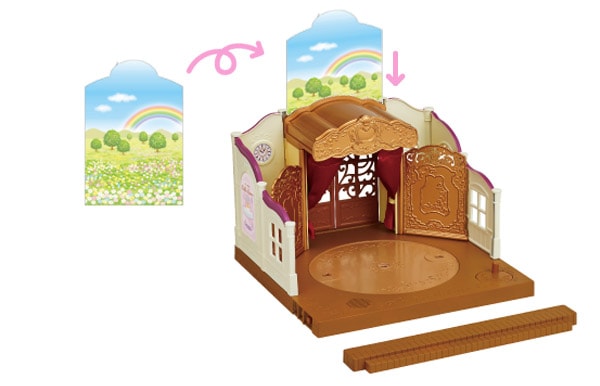 Background Image
● You'll Need : Thick paper
● How To Make : *Make sure someone helps you through the making process.
First, print out the background image on a thick paper.
Next, cut it out along the solid line.
Finally, you can enjoy the new image by setting it to the background of the "Ballet Theatre"
*A standard copier paper is not thick enough to make the background image come out clear.
In case you cannot use a thick paper for printing, print it out on a thin paper first,
and then glue it to a thicker paper.
*We recommend you print it out in the original size.
© EPOCH